OUR FOCUS
Economic self-reliance
and Recovery
Responding to crisis
UNDP Yemen has scaled up the emergency crisis response and rural community resilience building through a bottom-up approach, using local systems, boosting capacities of the institutions to progressively resume and scale-up services delivery. The expanded programmes aim to mitigate impact of the current crisis, restore livelihoods, increase short-term employment opportunities, revive local private sector and activate delivery of key social and basic service through small-scale infrastructure, access to finance and provision of renewable energy sources. Partnership has been fostered with WB, EU and USAID to scale up the emergency response, resilience building and recovery programmes addressing priority needs of the affected people in almost all the governorates and over 90% of the country's 333 districts.
Reviving basic services
Engage the hosting communities, IDPs and returnees in cash-for-work and cash-for-services activities to work jointly in rehabilitation and services delivery resumption of demand-driven communal facilities and productive assets while also contributing in trust building, acceptance each other and demonstrate joining of forces and comparative skills for improving the productivity and capacities of the community facilities and assets. Priority will be given for selection of types of cash-for-work/service activities that will improve the livelihoods assets of all parties involved, such as improving access to water, health, education, rural roads, irrigation systems and other critical social services.
Projects and initiatives
Yemen Emergency Crisis Response Project (YECRP) The World Bank
Yemen Emergency Crisis Response Project (YECRP) USAID
Enhanced Rural Resilience in Yemen
Third National Communication and First Biennial Update Report
1,541,265
workdays created as of Dec 2017
enabling 1,047,814 people provided with access to key services
Explore more
The United Nations Development Programme began a mine action training programme for 25 staff from…
Sana'a, Yemen – Made possible by funding from the Government of Japan, the United Nations…
Sana'a, Yemen – Made possible by funding from the Government of Japan, UNDP in Yemen – in…
New York– Unprecedented numbers of people are affected by conflicts and humanitarian crisis in the…
UNDP Yemen, in partnership with For All Foundation (FAF) and OXFAM, is conducting a series of cash…
Aden, Yemen - UNDP Yemen, in partnership with Oxfam, is conducting a series of Community Protection…
Yemen's wide spread armed clashes increasingly threatens the lives of innocent civilians especially…
Ten-year-old Saleh loved school, but was forced to stop attending his classes because of the…
70-year-old Zaid Muhsen Salbah lives with his family in the Dhalima Habour village in Amran District…
"The lack of water in my village caused my family and I to suffer from dehydration as the nearest…
Ms. Samia, 32 years old whose family has been adversely affected due to the ongoing conflict and…
40-year-old Ameen Musleh is a resident of Dhalima Habour, Amran Governorate, and has four daughters…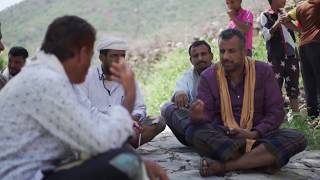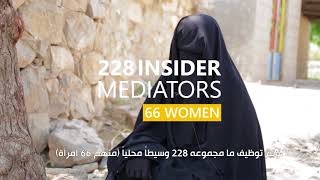 This study is segmented into two parts. The first part focuses on the documentation of good practices…
The document is intended to support and guide the work of implementing partners to ensure the…
In January and April 2018, EECR Cluster partners released approximately 2,611,033 sq. m of land…
YECRP aims to mitigate the impact of the current crisis on Yemeni local households and communities…
In January and February 2017, EECR Cluster partners released around 1,969,106 sq. m of land through…
Funded by the European Union, the Enhanced Rural Resilience in Yemen is a three-year joint programme…