World Bank
To help combat the multi-dimentional crisis in Yemen, UNDP and the World Bank have partnered to launch the unique Yemen Emergency Crisis Response Project (YERCP) – a project that effectively responds to the famine related needs of the Yemenis, especially the poorest and most vulnerable. For the first time, the World Bank has unlocked substantial financing from its International Development Associatation to work through UN agencies and to keep critical development projects flowing during a protracted crisis.

The World Bank's support has allowed UNDP to scale-up our livelihood projects from only a few locations to being present in 95 per cent of the country and in all 22 Yemen governorates. Locally, we are working together with two already well-established public institutions – the Social Fund for Development and the Public Works Project – to continue to scale up the delivery of critical services. Our assistance has been vital in preserving their own capacity and helping them to continue providing crucial services to communities.
---
Featured from our partnership with the World Bank
The project will support Yemeni households and communities cope with crisis, recover from negative…
Al-Nusairiah is one of the neighborhoods in Hajja city whose residents rely on daily work for their…
Yemeni women are subject to discrimination, both in their homes and in the workplace. They are…
Through YECRP's Cash-for-Work programme, UNDP has partnered with the Public Works Project to pave…
In what was already the poorest country in the Arab region, conflict has driven Yemen into economic…
Samiah hopes for peace to prevail in Yemen and that the war will come to an end soon. She tells us…
Sumaya is a broadcaster and correspondent for local public radios in Ibb governorate. Through her…
Fatima, a mother from Aden governorate, is one of hundreds of thousands of Yemenis who have been…
Building the resilience of local households and communities to withstand and cope with crisis.
Funded by the World Bank, UNDP has partnered with the Public Works Project (PWP) under the Emergency…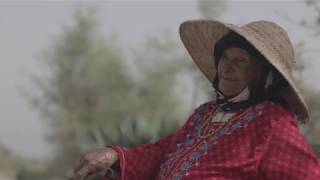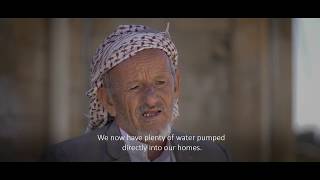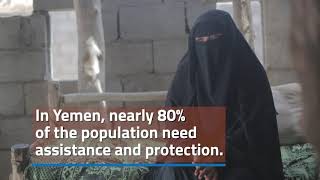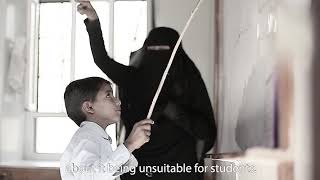 In response to the devastating crisis, the World Bank has funded and supported the USD $300 million…
Together, UNDP and the World Bank partnered to launch the unique Yemen Emergency Crisis Response…
In 2018 alone, around 1,899 large-scale, cash-for-work sub-projects were implemented, benefiting…
YECRP is expected to directly benefit 400,000 people through wage employment and provide 2.5 million…
The 24-month Emergency Crisis Response Project (ECRP) aims to mitigate the impact of the current…
YECRP is expected to directly benefit 400,000 people through wage employment and provide 2.5 million…
This Environmental and Social Management Framework (ESMF) is prepared by UNDP to ensure the Yemen…
Together, UNDP and the World Bank partnered to launch the unique Yemen Emergency Crisis Response…