European Union
The European Union (EU) and UNDP joined efforts to support Yemen's Social Fund for Development (SFD) and through Social Protection for Community Resilience Project (SPCRP) to improve the social protection system and enhance the resilience of communities to cope with these tremendous challenges.


In addition, as part of Enhanced Rural Resilience Joint Programme in Yemen (ERRY) - also supported by the EU - adopts a coordinated resilience approach to reduce vulnerabilities and contribute to improved levels of community stability in targeted areas. The local governance and social cohesion interventions reduce the risk of lack of access to basic services, mitigate communal conflicts and promote solidarity through community and institution mobilization. Through the introduction of solar renewable energy, service delivery and income generation are focused to support the rural and affected communities to improve access to energy. It also promotes the 3x6 approach for livelihoods improvement.
---
Featured from our partnership with the European Union
The project is expected to improve household incomes; restore basic healthcare facilities;…
The project helps rural people and communities in Yemen to better cope with crises, risks and…
Bashir Naji is one example of a previously vulnerable person who lost his living to the ongoing…
, "We are working towards upgrading the kindergarten to a private primary and secondary school and…
Al Hawta District, Lahj Governorate: In response to community needs, the rehabilitation of the…
Fatima has been awarded the Women's International Day Prize in recognition of her efforts on dispute…
When Nusiaba heard rumblings of an armed group, she immediately feared for the safety of her…
This small community-owned infrastructure project reflects how community resilience can be enhanced…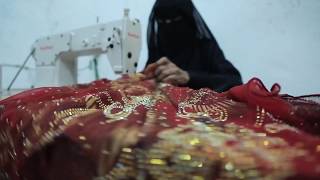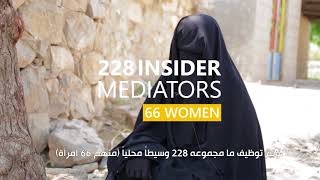 The Social Protection for Community Resilience Project (SPCRP) is funded and supported by the…
This report presents the results of an assessment of the local governance and social cohesion…
This report provides an assessment of the impacts of the micro-businesses supported under the…
Informal networks promote social cohesion through community dialogue and delivery of services.
Communities benefit from solar energy for sustainable livelihoods opportunities.
Inclusive community-based governance system is strengthened to develop community resilience plans…